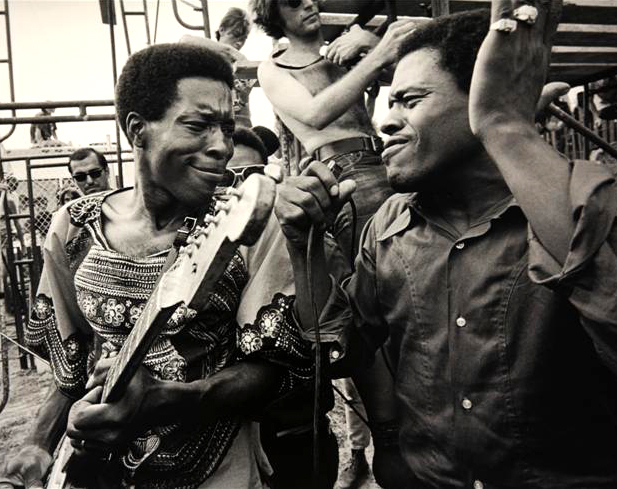 Junior Wells began working as a street musician when he was 7 years old, and when he was 18 he replaced Little Walter as Muddy Waters's harmonica player.
In 1958 he started performing with the guitarist Buddy Guy, and their band became a fixture on the blues circuit until they went separate ways in 1978.
Some of Wells's best recorded work came during this time, on tight, exciting records made for Delmark, like the 1965 Hoodoo man blues. The band became a favorite of rock musicians, and during that period Wells and Guy played to rock audiences at the Fillmore West and made a State Department tour of East Africa; in 1970 they toured with Canned Heat and The Rolling Stones.
This according to "Junior Wells, central player in Chicago blues, is dead at 63" by Ben Ratliff (The New York times CXLVII/51,040 [17 January 1998] p. A11).
Today would have been Wells's 80th birthday! Below, Wells and Guy at the Montreaux Jazz Festival in the band's heyday.