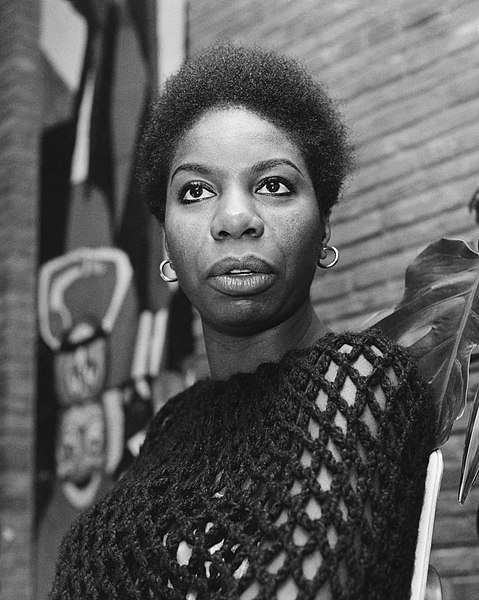 In 1963 Eunice Waymon, a classically-trained pianist who had recently achieved recognition as a jazz singer under the stage name Nina Simone, learned that four young African American girls had been killed in the bombing of a Baptist church in Alabama.
She immediately wrote the song Mississippi Goddam "in a rush of fury, hatred, and determination." The lyrics—filled with anger and despair in stark contrast to the fast-paced and rollicking rhythm—vehemently rejected the notions that race relations could change gradually, that the South was unique in terms of discrimination, and that African Americans could or would patiently seek political rights. Simone also challenged principles that are still strongly associated with liberal civil rights activism in that period, especially the viability of a beloved community of Whites and Blacks.
With both her music and her self-presentation, Simone offered a vision of Black cultural nationalism within and outside the U.S. that insisted on female power. Her story demonstrates how events and issues from the 1960s that are often treated as separate were in fact deeply intertwined—the development of Black cultural nationalism, the role of women in Black activism more generally, and the emergence of second-wave feminism.
This according to "'I don't trust you anymore': Nina Simone, culture, and Black activism in the 1960s" by Ruth Feldstein (Journal of American history XCI/4 [2005] 1349–79; RILM Abstracts of Music Literature 2005-23369).
Today would have been Simone's 90th birthday!
Above, Nina Simone 1965 is licensed under CCO 1.0; below, performing Mississippi Goddam in 1965.