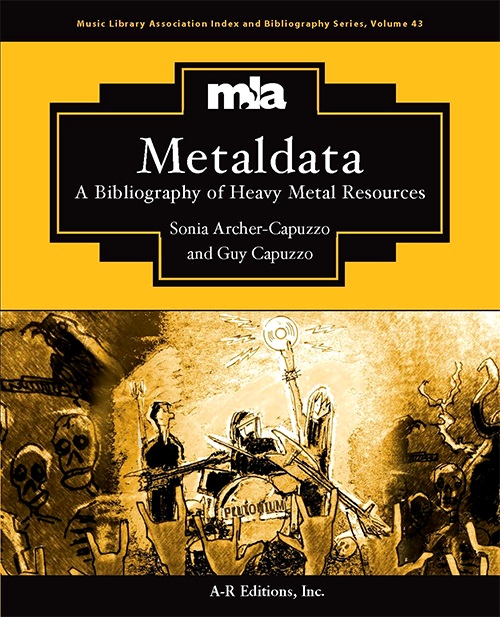 In 2021 the Music Library Association and A-R Editions issued Metaldata: A bibliography of heavy metal resources, the first book-length bibliography of resources about heavy metal.
From its beginnings in the late 1960s and early 1970s, heavy metal has emerged as one of the most consistently popular and commercially successful music styles. Over the decades the style has changed and diversified, drawing attention from fans, critics, and scholars alike. Scholars, journalists, and musicians have generated a body of writing, films, and instructional materials that is substantial in quantity, diverse in approach, and intended for many types of audiences, resulting in a wealth of information about heavy metal.
Metaldata (RILM Abstracts of Music Literature 2021-3687) provides a current and comprehensive bibliographic resource for researchers and fans of metal. This book also serves as a guide for librarians in their collection development decisions. Chapters focus on performers, musical instruction, discographies, metal subgenres, metal in specific places, and research relating metal to the humanities and sciences, and encompass archives, books, articles, videos, websites, and other resources by scholars, journalists, musicians, and fans of this vibrant musical style.
Below, YouTube's Metal library.