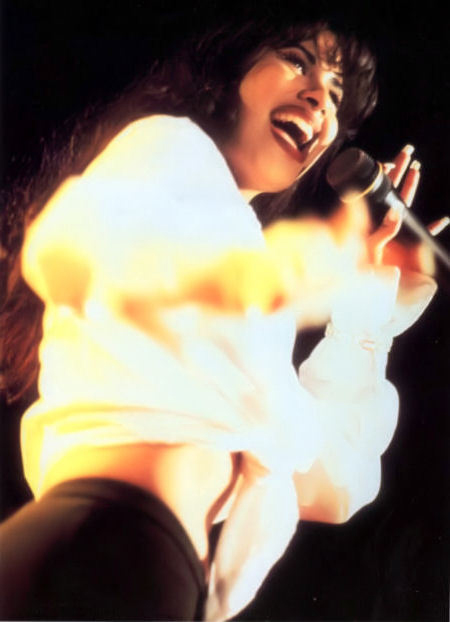 As a musician, Selena Quintanilla Pérez will be remembered for her ability to transform traditional Latino musical styles such as cumbia into viable pop mainstream commodities. As a personality, she has acquired a larger-than-life status, symbolizing tejano music's increasing profile within the record industry during the 1990s.
Born in Freeport, Texas, Selena was encouraged to perform and record as a preteen. In 1989 the family band, Selena y Los Dinos (simply called Selena by 1991), graduated from generic synth-flavored, dance-pop released on indie labels to a more individualized sound.
The emotional depth of her singing, along with her brother A.B.'s clever songs and slick rhythmic arrangements, netted a Grammy for  Selena live in 1993. Amor prohibido, the last album released prior to her tragic shooting by a former fan in 1995, demonstrated the band's wide range of styles, including reggae-inflected dance fare, hard-edged rock, and torchy ballads.
This according to "Selena" by Frank Hoffman (Encyclopedia of recorded sound; this encyclopedia is one of many resources included in RILM music encyclopedias, an ever-expanding full-text compilation of reference works).
Today would have been Selena's 50th birthday! Above, Selena live in concert in 1994 by hellboy_93 is licensed under CC BY-ND 2.0;  below, performing in 1993.