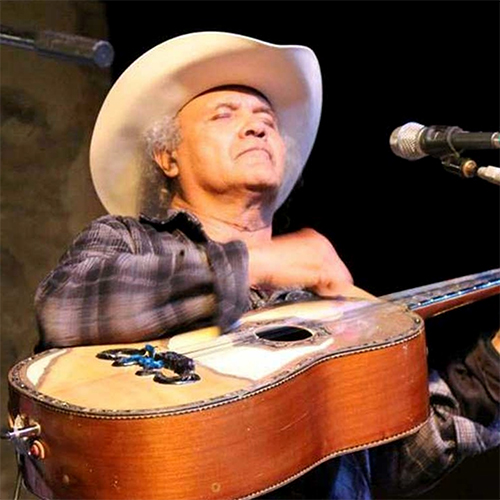 From New Year's festivities in the highlands of Mexico to backyard get-togethers along the back roads of central Texas, Mexican people living on both sides of the border use expressive culture to construct meaningful communities amid the United States' often vitriolic immigration politics.
Huapango arribeño, a genre originating from north-central Mexico, carries the voices of those in Mexico, those undertaking the dangerous trek across the border, and those living in the U.S. The genre refigures the sociopolitical and economic terms of migration through aesthetic means, illuminating the ways transnational music-making is at the center of everyday Mexican migrant life.
This according to Sounds of crossing: Music, migration, and the aural poetics of huapango arribeño by Alex E. Chávez (Durham: Duke University Press, 2017; RILM Abstracts of Music Literature 2017-45167).
Above and below, Guillermo Velázquez, one of the musicians discussed in the book. Don't miss the step dancing toward the end!