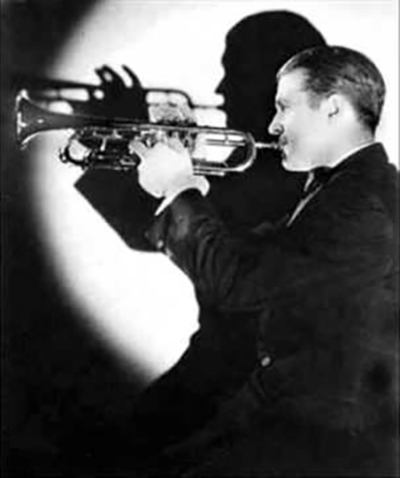 The life of the jazz trumpeter Rowland Bernard "Bunny" Berigan resembles nothing less than an ancient Greek tragedy: a heroic figure who rises from obscurity to dizzying heights, touches greatness, becomes ensnared by circumstances, and comes to a disastrous early end.
Berigan was a charismatic performer. His artistry made a deep and lasting impression on everyone who heard him play, while the body of recorded work he left continues to evoke a wide range of emotions. He played a key role in a golden age of American popular music and jazz.
This according to Mr. Trumpet: The trials, tribulations, and triumph of Bunny Berigan by Michael P. Zirpolo (Lanham: Scarecrow Press, 2011).
Today is Berigan's 110th birthday! Below, his classic 1937 recording of I can't get started, which was inducted into the Grammy Hall of Fame in 1975.