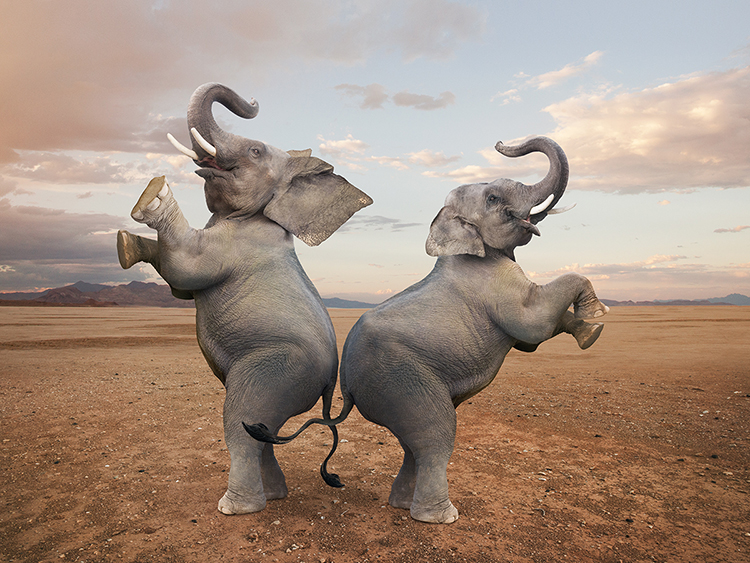 In his De natura animalium, Claudius Aelianus described the training of dancing elephants.
"To begin with, [the trainer] introduced them in a quiet, gentle fashion to his instructions, supplying them with delicacies and the most appetizing food, varied so as to allure and entice them into abandoning all trace of ferocity…So what they learned was not to go wild at the sound of the flutes (auloi), not to be alarmed at the beating of drums (tympanon), to be charmed by the pipe (syrinx), and to endure the beat of marching feet and the singing of crowds."
Noting that elephants have a keen sense of music and an aptitude for learning, Aelian reported that they successfully mastered "the movements of a chorus, the steps of a dance, how to march in time, how to enjoy the sound of auloi, and how to distinguish different notes."
This according to "Vox naturae: Music as human-animal communication in the context of animal training in ancient Rome" by Rodney Martin Cross (Greek and Roman musical studies V/2 [2017] pp. 147–58).
Below, two elephants enjoying a serenade.
Related article: The Thai Elephant Orchestra