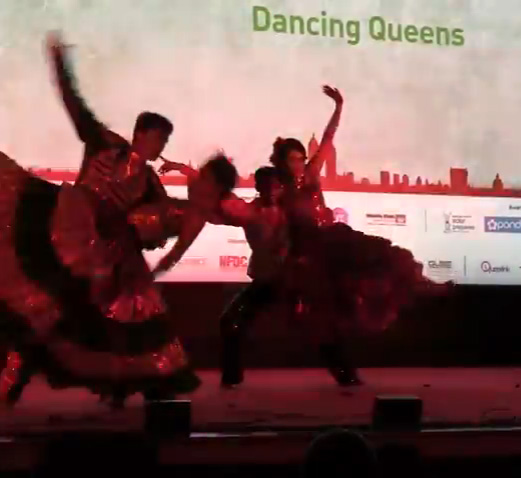 For many Indian hijras—a casteless and classless queer minority—badhais (ritualistic music and dance) are the only available means of revenue aside from sex work and bar dance; this has been the practical reality for hijras for nearly two centuries of legal persecution.
While the current reality does not bode well for the continuation of hijra badhais as we once knew them, newly emerging transgender ensembles like Mumbai's Dancing Queens are introducing new possibilities for hijra performativity and empowerment.
Established within a reconstituted urban Indian context, new adaptive strategies are predicated on the exchange of devalued ways of encoding hijra difference for updated, modern ones based upon the distinctly LGBTIQ discourse of pehchān (acknowledgement of the self, or identity). The Dancing Queens's staging of pehchān empowers hijras through a global transgender lexicon while simultaneously renewing particular preexisting performance repertoires of homo-sociality.
This according to "The Dancing Queens: Negotiating hijra pehchān from India's streets onto the global stage" by Jeff Roy (Ethnomusicology review XX [2015] pp. 69–91). This journal, along with many others, is covered in our new RILM Abstracts of Music Literature with Full Text collection.
Above and below, the Dancing Queens in action.
BONUS: Ready for more? Here's a full performance.