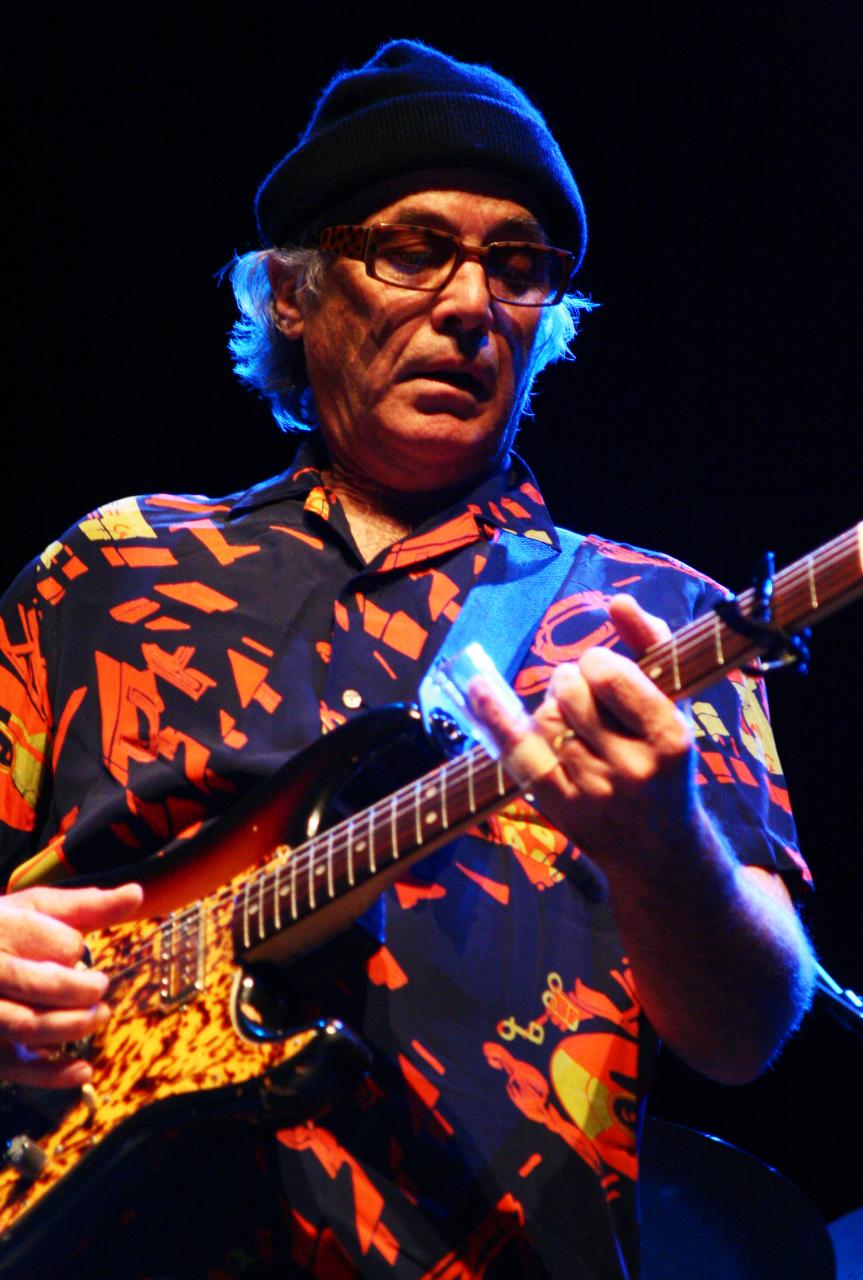 In an interview, Ry Cooder recalled the inspiration for his album My name is Buddy.
"Once I was hipped to Buddy the Cat, I knew that's my guy. He was a mascot of a record store, living up in Vancouver. They found him living in a suitcase in the alley. I said 'Okay, I'm there. I can go with that and I know what to say.'"
Buddy is the album's protagonist—a laid-off, disenfranchised cat who is joined by Lefty the Mouse and Reverend Tom Toad as they travel down the Lost Highways, Cardboard Avenues, and Sundown Towns of a bleak, destitute U.S.
"It's a tip of the hat to the disappearing of the American working man," Cooder said, "to the neighborhoods, the way of life, the life that people made for themselves, how they worked, what they achieved…No one's gonna argue with a cat."
This according to "Three (or four) chords and the truth: The saga of Ry Cooder and a cat named Buddy" by John Kruth (Sing out! LI/3 [autumn 2007] pp. 52–59).
Today is Cooder's 70th birthday! Above, performing in 2009; below, Three chords and the truth, the album's centerpiece.