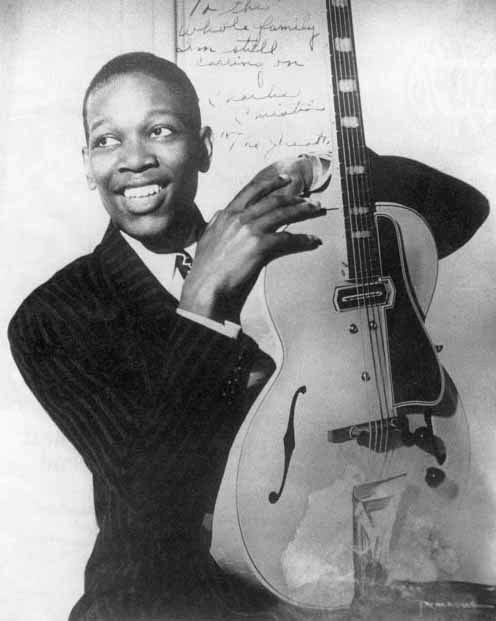 The solo guitar improvisations of Charlie Christian feature a rhythmic drive that is created to some extent by metric displacement.
Transcriptions of Christian's solos illuminate ten different methods for creating metric displacement: metric displacement by contour, metric superimposition, metric displacement by phrase starting point, displaced motivic repetition, metric displacement by patterning, long sequences of eighth notes, long phrases of mixed texture, irregular phrase length, hypermetric displacement, and phrase ending peculiarities.
This according to "Metric displacement in the improvisation of Charlie Christian" by Clive G. Downs (Annual review of jazz studies XI [2000–2001] pp. 39–68).
Today is Christian's 100th birthday! Below, Benny's bugle, which opens (after the intro) with a solo by Christian that is fully transcribed and analyzed in the article.
BONUS: Up on Teddy's hill, a jam session that begins with a 2¾-minute improvisation by Christian.