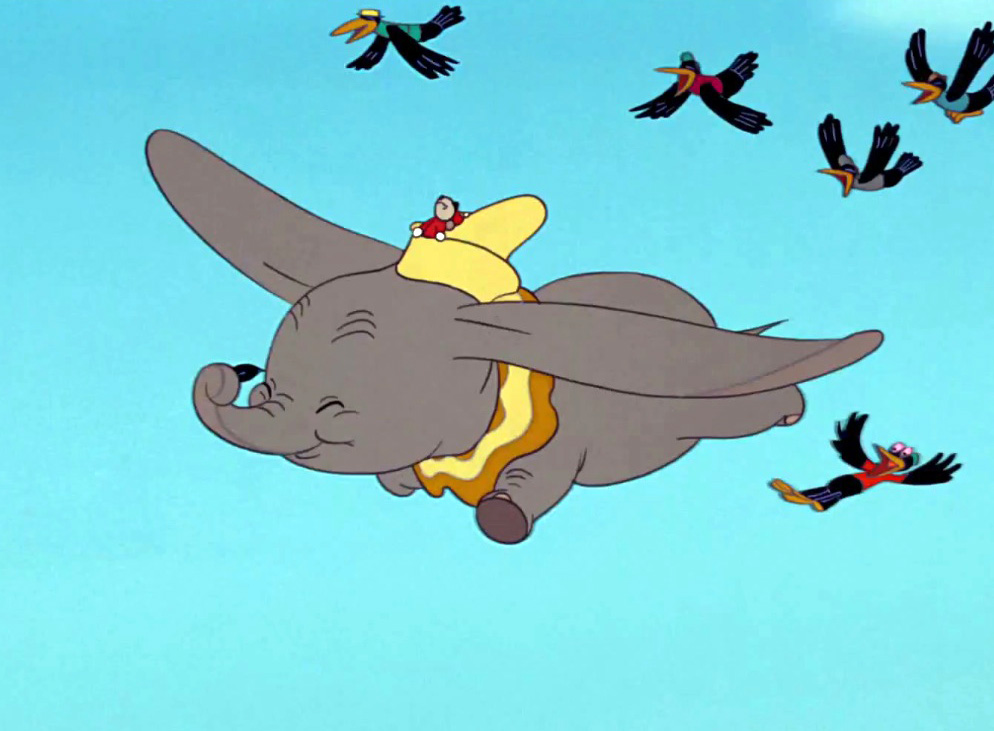 Some commentators have suggested that the films of Walt Disney led to the emergence of the youth counterculture in the 1960s.
The Disney film Dumbo (1941), particularly the sequence in which Dumbo the baby elephant mistakenly drinks alcohol, has a psychedelic dream, and learns to fly, is a case in point. The song Pink elephants on parade can be interpreted as an unleashing of Dumbo's creative potential.
This according to "Disney psychedelisch: Musik und Rausch im Zeichentrickfilm" by Gregor Herzfeld (Acta musicologica LXXXVI/1 [2014] pp. 125–146). Below, Dumbo's dream.