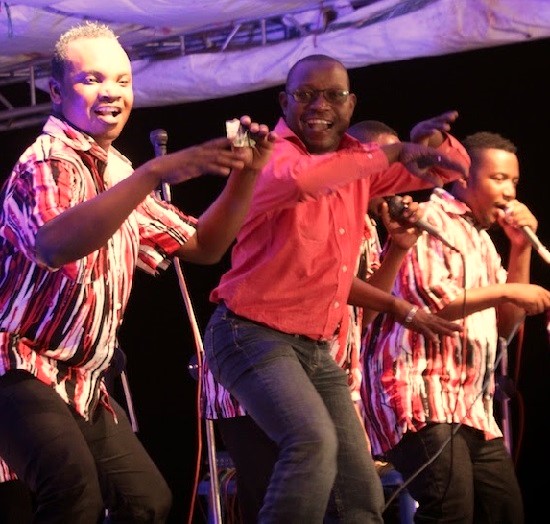 Tanzanian zilipendwa is a look-over-the-shoulder metagenre whose musical subject is a moving target dependent on the current time reference.
The term was initially reserved for east and central African dance music chestnuts popular during the 1960s and early 1970s post-Independence period, but it recently encompasses the music of the mid-1970s through late 1980s, a time generally associated with the Socialist policies of Julius Nyerere.
Fans of zilipendwa are most eloquent about its value in their lives when making humorous generational distinctions with Bongo Flava, the region's hip hop and R&B. Zilipendwa fans are also quick to demonstrate their affinity through physical expression, dancing a style known as serebuka, translated as "blissful expressive dance".
Recently popularized on the television show Bongo Star Search, serebuka dancers take to the floor and bounce off the walls with a coterie of enthusiastic free moves and styles (mitindo) covering fifty years of popular music history.
Nostalgia for zilipendwa is far from being a melancholic rumination over days long past; it is enacted instead for the sake of health and community well-being. Zilipendwa is a conscious act towards musicking the values of a fading era, creating temporary autonomous zones where the perceived chaos and noise of neoliberal globalization are now waiting to rush in.
This according to "'Rhumba kiserebuka!': Evoking embodied temporalities through Tanzanian zilipendwa" by Frank Gunderson (The world of music (new series) III/1 [2014] pp. 11–23; RILM Abstracts of Music Literature 2014-17463).
Above, Msondo Ngoma, a group discussed in the article; below, the U.S.-based zilipendwa artist Samba Mapangangala. (Don't worry—the music and dancing start soon, and they're worth the wait!)
BONUS: Schoolboys getting down to zilipendwa in the great outdoors.
More posts about Tanzania are here.