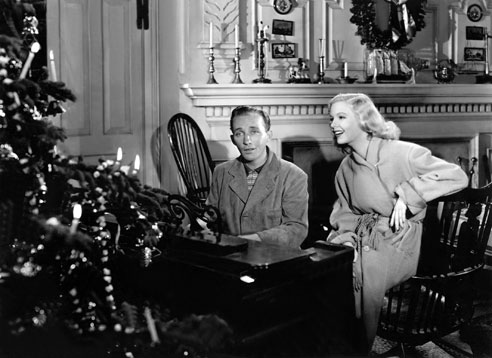 When Irving Berlin first conceived the song White Christmas he envisioned it as a throwaway—a satirical novelty number for a vaudeville-style stage revue; but after Bing Crosby introduced it in the film musical Holiday inn (1942) it evolved into something far grander: the stately yuletide ballad that would become (by some estimations) the world's all-time top-selling and most widely recorded song.
Berlin, a Russian-Jewish immigrant, had written his magnum opus, a timeless song that resonates with some of the deepest themes in American culture: yearning for a mythic New England past, belief in the magic of the Christmas season, and longing for the havens of home and hearth.
Today the song endures not just as an icon of the national Christmas celebration but as the artistic and commercial peak of the golden age of popular song, a symbol of the values and strivings of the World War II generation, and of the saga of Jewish-American assimilation. It has been recorded by everyone from Crosby to Elvis Presley to *NSYNC.
This according to White Christmas: The story of an American song by Jody Rosen (New York: Scribner's Sons, 2002). Below, the classic Crosby clip followed by a memorable version by The Drifters.