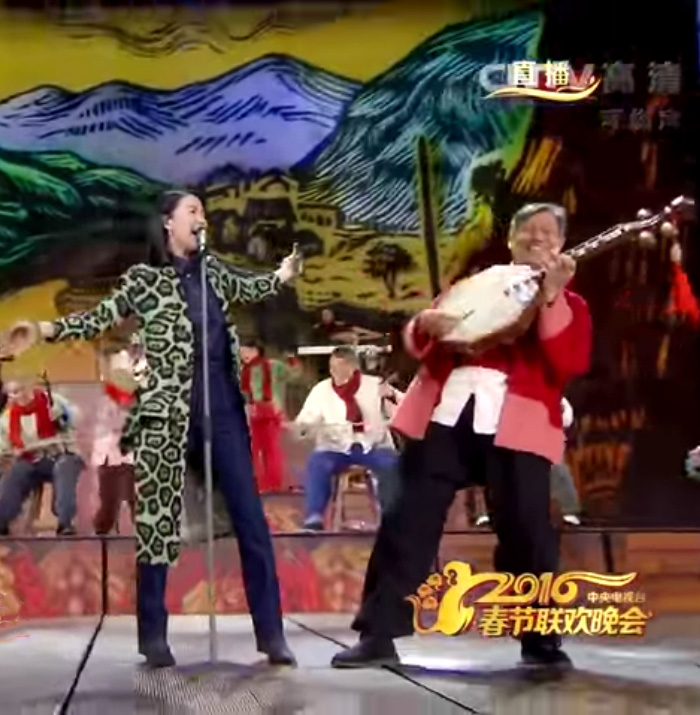 In December 2015, on the Zhongguo zhi Xing (China Star) television program, a reality-show competition among professional pop singers, the singer Tan Weiwei presented a song collaboration with masters of Huayin laoqiang (a xiqu genre originating from Shuangquan village in Huayin), telling her audience that it represented "the earliest Chinese rock music."
This broadcast, and a second one at the 2016 CCTV Chunjie Wanhui (Spring Festival Gala), led to considerable controversy regarding the three-way negotiation among Chinese rock music, the "Intangible Cultural Heritage'" represented by traditional Hauyin laoqiang, and the political ideology of the Chinese Communist Party.
The reception of these performances among various groups of viewers–general audience members, rock music fans, musicians, and government officials–illustrates how different interpretations reflect audience members' differing social ideologies. The process of combining rock music and traditional culture is given different meanings based on the identity and stance of different viewers.
This according to "Rocking the tradition or traditionalizing rock? A music performance on Chinese reality show China star" by Yang Shuo (Sounding board 2017; RILM Abstracts of Music Literature 2017-43941). Above and below, the historic performance.
Happy Chinese New Year!