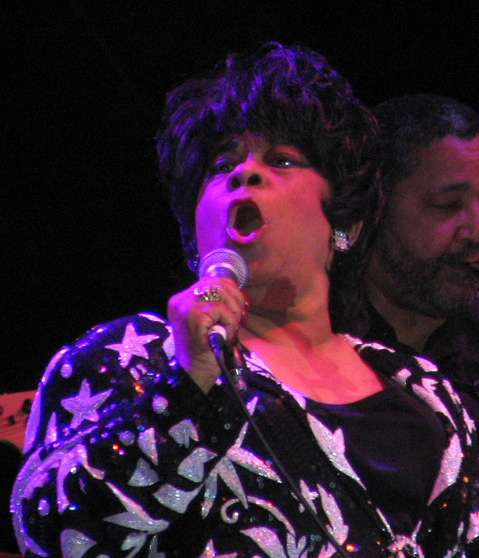 Ruth Brown's recordings—including, just for starters, 5-10-15 hours, (Mama) He treats your daughter mean, and Oh what a dream—have come to define for generations of music lovers the epitome of 1950s-era R&B: elegant and swinging, yet with a sassy sexiness that proclaimed the freedom-seeking spirit of a new generation.
Generations of vocalists, extending into the present day, have cited her as a major musical role model. And they weren't all women: Little Richard patterned his squeal on his hit Lucille after Brown's squeal on (Mama) He treats your daughter mean three years earlier.
This according to "Ruth Brown" by David Whiteis (Living blues XXXVII/1:188 [February 2007] pp. 69–71).
Today would have been Brown's 90th birthday! Above, performing in 2005; below, Little Richard's muse in 1955.