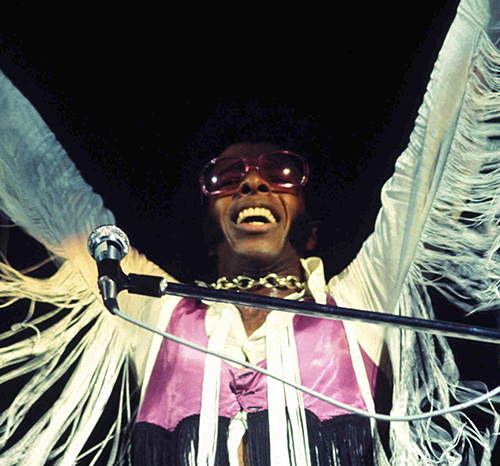 Sly and the Family Stone played a crucial role in introducing black church aesthetics to popular music audiences in the late 1960s.
Sylvester Stewart (a.k.a. Sly Stone) introduced secular audiences to what James Cleveland called the Sanctified Church through his own personal experiences in the black Pentecostal church.
In the foreground of Stone's work are the recording Stand! (1969), particularly the single I want to take you higher. The band's demographic—black and white, men and women—and the message that everyone needs to work together in harmony all represent the epitome of post-Civil Rights culture.
This according to "Sly Stone and the sanctified church" by Mark Anthony Neal, an essay included in The funk era and beyond: New perspectives on black popular culture (New York: Palgrave Macmillan, 2008).
Today is Sly Stone's 70th birthday! Below, a performance of I want to take you higher from 1969.