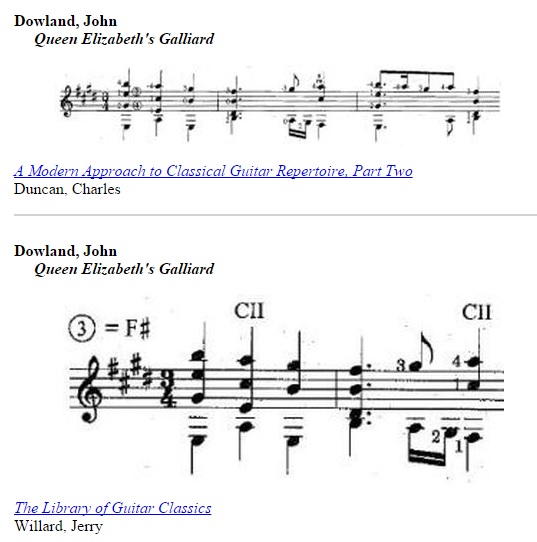 Classical guitar music in printed collections is an online, continuously updateable index to classical guitar repertoire in published collections and anthologies.
This open-access resource is intended for use in libraries and by aficionados of the instrument, and takes as its model and inspiration various print indexes of repertoire in collections. Entries are indexed by composer, work, and publication, and each entry includes an incipit and a link to the source collection.
Above, a screenshot showing two listings for guitar transcriptions of John Dowland's The most sacred Queen Elizabeth, her Galliard; below, a performance of the work.