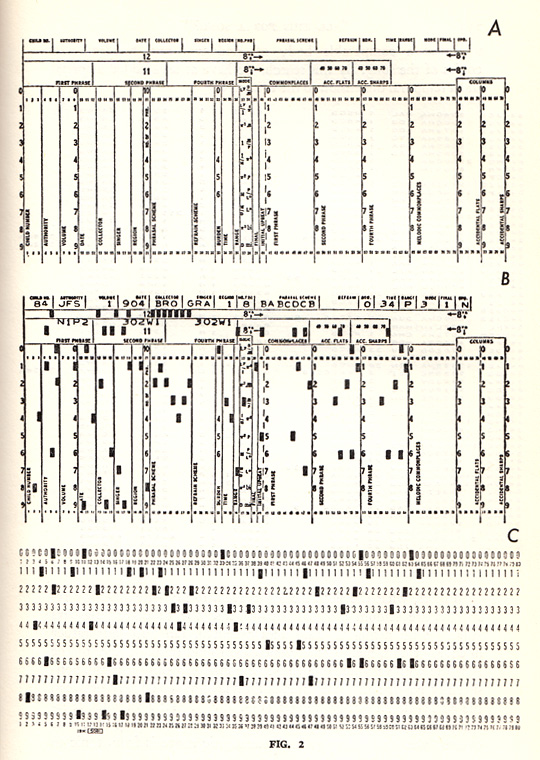 In the 1940s Bertrand Harris Bronson became one of the first scholars to use computers for musicological analysis.
For one of his projects he encoded melodic characteristics of hundreds of tunes collected for the traditional ballad Barbara Allen on punch cards, so a computer could ferret out similarities. His project resulted in four groups of tunes, members of which came from both sides of the Atlantic with varying frequency.
This according to "All this for a song?" an essay by Bronson reprinted in his collection The ballad as song (Berkeley: University of California Press, 1969, pp. 224–242).
Above, an illustration from the article (click to enlarge); below, the classic recording of the song by Jean Ritchie, a singer Bronson deeply admired.