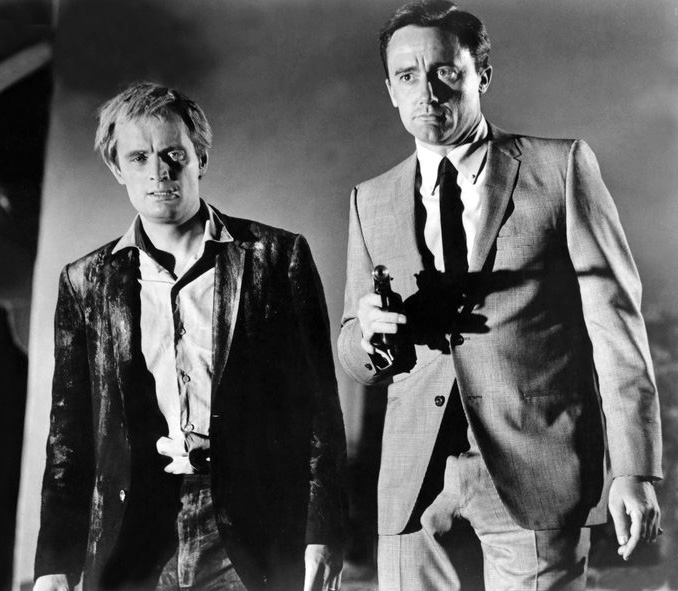 In an experiment, over 100 listeners reported associations with crime and detectives when presented with musical examples that were not originally intended to evoke such responses. These examples all involved melodic and harmonic tritones or half-diminished seventh chords, which have long been standard features of the music of crime-themed films, radio programs, and television shows.
The use of tritones and half-diminished chords in these contexts owes as much to their function as a style indicator of certain types of jazz—and as a genre synecdoche of people, places, and activities associated with that style—as it does to its history of harmonic ambiguity and associations with drama and woe in the European classical tradition.
This according to "Tritonal crime and music as music" by Philip Tagg, an essay included in Norme con ironie: Scritti per i settant'anni di Ennio Morricone (Milano: Suvini Zerboni, 1998, pp. 273–309).
Above and below, The man from U.N.C.L.E. brought a plethora of tritones to family televisions in the mid-1960s.