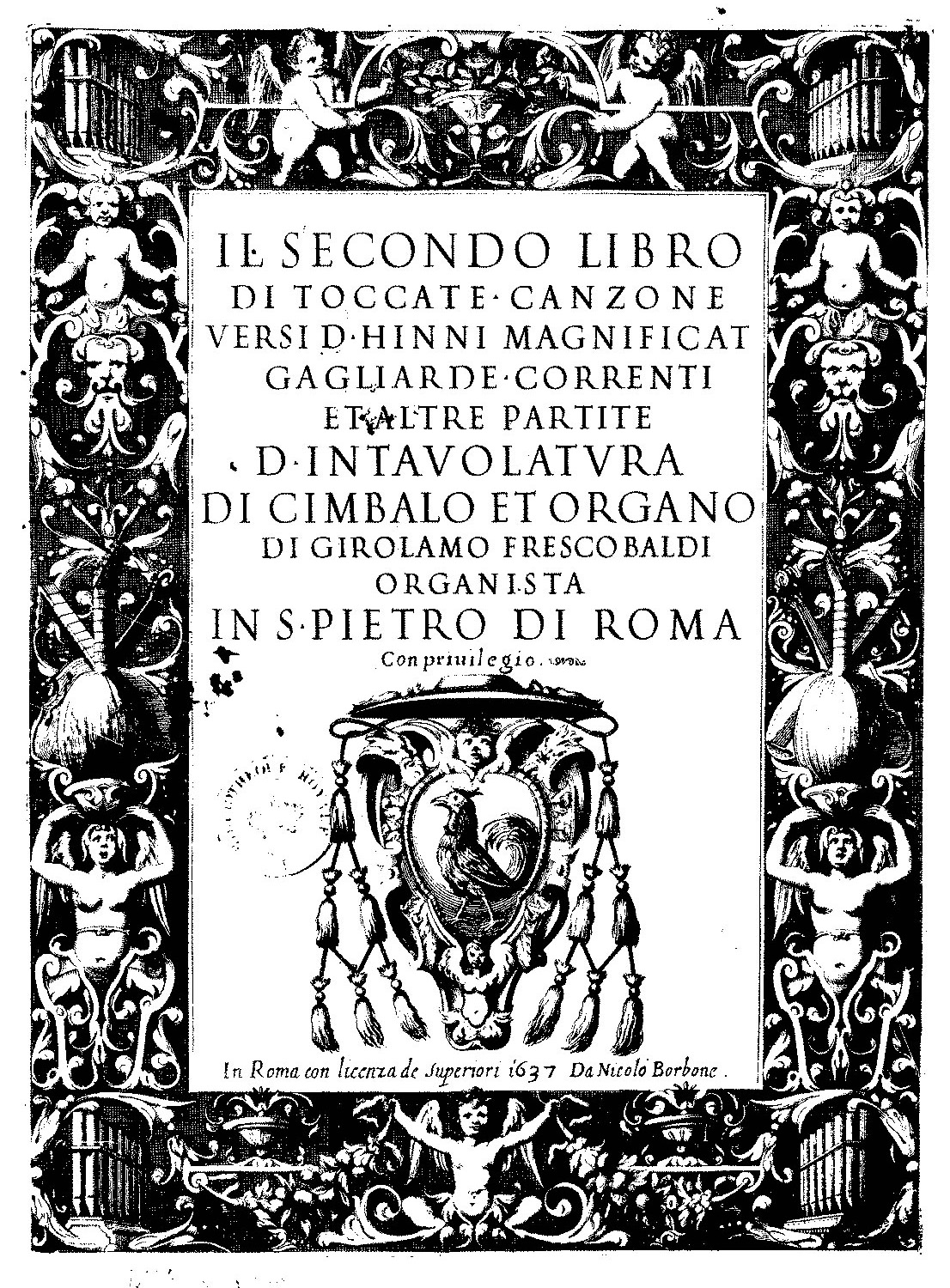 A catalogue of Mass, Office, and Holy Week music printed in Italy, 1516–1770 focuses on the vast repertoire (comprising approximately 2000 sources) of music for the Office, Holy Week, and the Mass published in Italy from 1516 to the cessation of the printing of such repertoire in the latter part of the 18th century. Even by the end of the first quarter of the Settecento, Italian prints of sacred music were quite rare.
Compiled by Jeffrey G. Kurtzman and Anne Schnoebelen for the JSCM Instrumenta series, this free online resource includes a wide range of indices, from academic references to publishers.
Above, Girolamo Frescobaldi's Secondo libro, an edition covered in detail in the catalogue (click to enlarge); below, his Ave Maris stella, one of the works preserved in this edition.