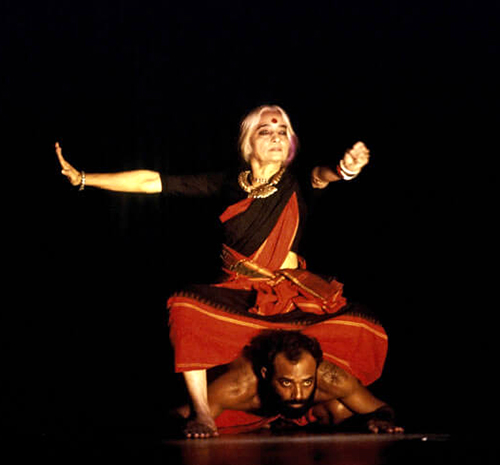 Having established herself as a leading performer of bharata nāṭyam, by 1960 Chandralekha Prabhudas Patel—professionally known as Chandralekha—felt a need to move beyond the genre's boundaries and began to pursue ideas about fusing Indian dance traditions with modern idioms.
Chandralekha was a firm believer in the need for resuscitating older forms with contemporary energy, drawing also on martial art and therapeutic traditions. Always a controversial figure, she criticized plastic smiles, fake religiosity, and mindless repetition of mythological themes. A voracious reader, a gifted writer, and a poet, she lived a full life and influenced a whole generation of young dancers.
This according to "Rebel with a cause" by Sunil Kothari (Sruti 269 [February 2007] pp. 16–19).
Today would have been Chandralekha's 90th birthday! Below, a brief documentary about her life and work.