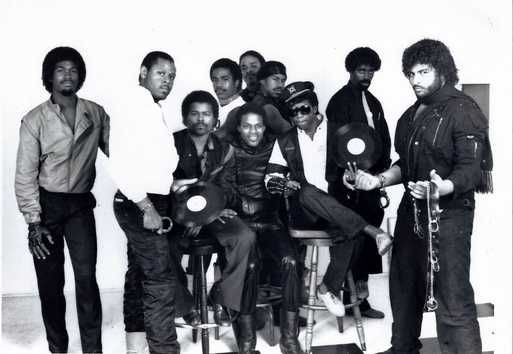 Most narratives on Los Angeles hip hop begin with gangsta rap, but recordings, videos, news articles, photographs, interviews, fliers, and memories detail a different story.
Electro hop, or techno hop, was the direct precursor to gangsta rap. This multifaceted and complex period emerged in the early 1980s and was developed on the streets of Los Angeles by adolescent black males.
Expanding from mobile disk jockey crews, electro hop artists produced a musical soundscape and cultivated a cultural landscape that drew from both electro funk and hip hop, demonstrating both how intramusical components are linked to extramusical factors and how Afrofuturist concepts (re)envision (sur)realities. Electro hop sounds off on other/outer ways of reconsidering and reinvigorating planet rock.
This according to "Something 2 dance 2: Electro hop in 1980s Los Angeles and its Afrofuturist link" by Gabriela Jiménez (Black music research journal XXXI/1 [Spring 2011] pp. 131–144). This issue of Black music research journal, along with many others, is covered in our new RILM Abstracts of Music Literature with Full Text collection.
Above, Uncle Jamm's Army, a seminal electro hop group, in the 1980s; below, UJA's signature hit Dial-a-freak.