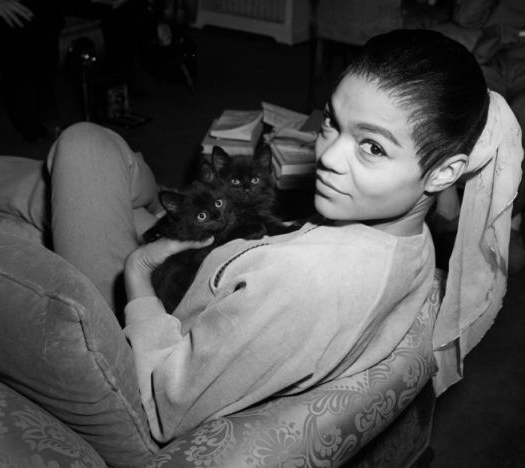 From practically the beginning, critics gushed over Eartha Kitt with every feline term imaginable: her voice "purred" or was "like catnip", she was a "sex kitten" who "slinked" or was "on the prowl" across the stage, sometimes "flashing her claws", and her career was often said to have had "nine lives".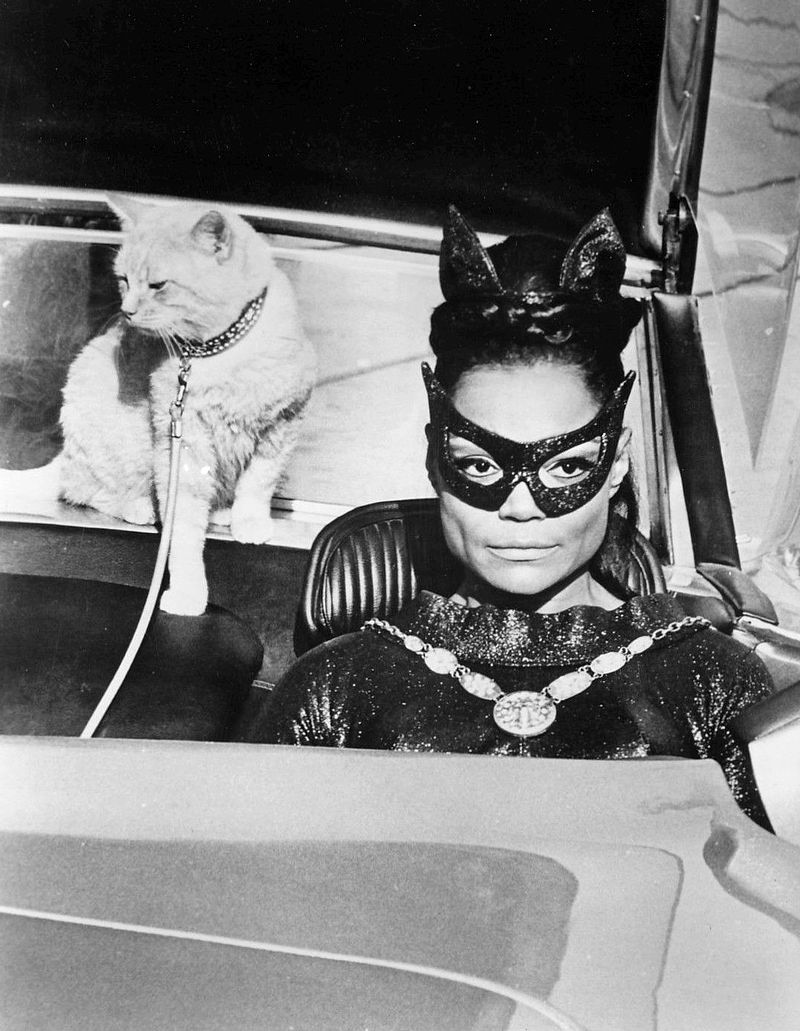 Appropriately, she was tapped to play Catwoman in the 1960s TV series Batman, bringing feral, compact energy to the role (left, click to enlarge).
Throughout her six-decade career Kitt remained a fixture on the cabaret circuit, maintaining her voice and figure through a vigorous fitness regimen. Even after learning that she had cancer, she triumphantly opened the newly renovated Café Carlyle in September 2007; The New York times reviewer wrote that Ms. Kitt's voice was "in full growl".
This according to "Eartha Kitt, a seducer of audiences, dies at 81" by Rob Hoerburger (The New York times CLVIII/54,536 [26 December 2008] p. 37).
Today would have been Kitt's 90th birthday! Below, in one of her signature songs, purring in French (one of the seven languages that she sang in).