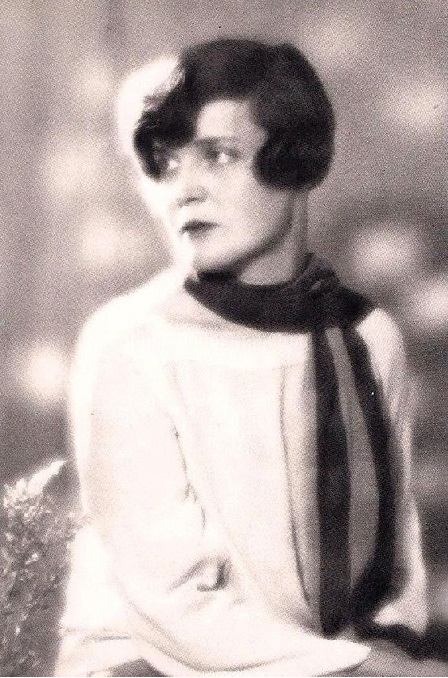 In 1923 Germaine Tailleferre completed Le marchand d'oiseaux for the Ballets Suédois, with a scenario, costumes, and set designs by the artist and poet Hélène Perdriat.
While the (male) critics generally praised the ballet, they primarily commented on it as the work of two women; for example, one wrote "here is something that will certainly please the feminists", while another drew comparisons to the equally male-dominated field of sport: "Nervous and supple like the manner of these female tennis champions, who triumph so easily over the raw brutality of hard masculine wrists…Mme Hélène Perdriat…has imagined the affabulation [sic]…with a sprig of perversity….These candid and malicious games are exactly to the taste of the lovely Muse who dictates to Mlle Germaine Tailleferre her better inspirations."
Despite this patronizing reception of Le marchand d'oiseaux as a female work, there is nothing feminist in the dramatic action or the music. The ballet is a neoclassical creation that may be seen in the context of a wider trend within interwar modernism, and Tailleferre may be understood as contributing to the development and propagation of this musical style.
A product of two female artists whose immense talents allowed them to overcome the misogynistic social tendencies of their time and achieve success on the Parisian ballet stage, Le marchand d'oiseaux demonstrated that despite all of the French government's best attempts to suppress the voices of women, with sufficient talent and determination they could still succeed and be recognized as contemporary creative artists.
This according to "Germaine Tailleferre and Hélène Perdriat's Le marchand d'oiseaux (1923): French feminist ballet?" by Laura Hamer (Studies in musical theatre IV/1 [2010] 113–20; RILM Abstracts of Music Literature, 2010-14319).
Today is Tailleferre's 130th birthday! Above, the composer as photographed by Man Ray around the time of the ballet's premiere; below, Tailleferre's score for the work.