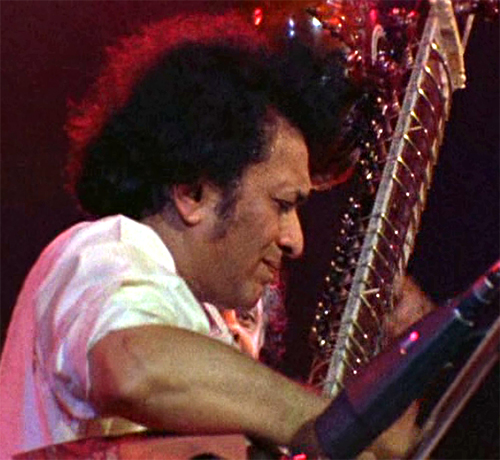 In 1971 the turmoil and atrocities associated with the Bangladesh Liberation War led to a massive refugee crisis, with at least seven million displaced persons facing starvation and other humanitarian catastrophes.
Appalled by the situation in his homeland, Ravi Shankar spoke with his student and friend George Harrison about fundraising possibilities, and the idea of the Concert for Bangladesh was born. The initial gate receipts raised close to $250,000 for Bangladesh relief.
Writing for the introduction to the 2005 re-release of the concert album and accompanying documentary, Shankar recalled:
"Hailing from Bengal, my heart went out to the Bengali speaking people of Bangladesh, and it was natural for me to reach out and want to help the refugees and the hundreds of thousands of little children…What happened is now history: it was one of the most moving and intense musical experiences of the century."
"Again and again I am asked which concerts stand out in my memory, and it is very difficult to remember all the prominent ones as my career spans over seventy-five years of performances; but the Concert for Bangladesh was very significant to me as the conception of the idea came from me and the people needing aid were very close to my heart—some of them, of course, being distantly related to me."
Quoted from "The Concert for Bangladesh" by Ravi Shankar, which is included in The Bangladesh reader: History, culture, politics (Durham: Duke University Press, 2013, pp. 508–09).
Today would have been Ravi Shankar's 100th birthday! Above and below, moments from the documentary.
BONUS: The full performance, from the concert album.