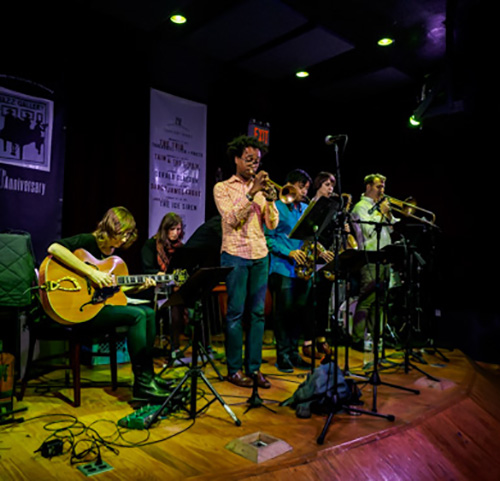 In 2019 African Diaspora Press issued Creative improvised music: An international bibliography of the jazz avant-garde, 1959–present by John Gray, a companion volume to Gray's Fire music (Westport: Greenwood, 1991).
Creative Improvised Music picks up where Fire music left off, focusing on the literature on American free jazz and European free improvisation published since the early 1990s, as well as older works and archival material not included in its predecessor. Users will find information on the music's pioneers as well as hundreds of other improviser-composers, ensembles, and collectives that have emerged in recent years.
The volume includes a detailed subject index that offers a key to all of the book's sections and a way to quickly pinpoint citations by topic, geographical location, personal name, and instrument.
Above and below, the Mary Halvorson Octet; Halvorson is one of the more recent musicians covered in the book.