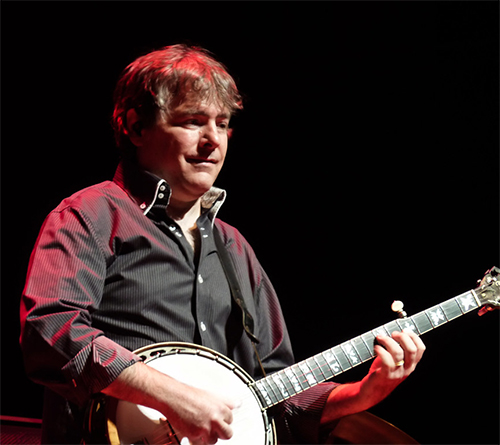 In early 2005 Béla Fleck traveled to Tanzania, Uganda, Gambia, and Mali to meet, jam, and record with an impressive array of musicians, bringing along a recording engineer, a film crew, and enough gear to ensure that no encounter would go unrecorded. He accompanied the player of a massive marimba in Uganda, played with kalimba masters and harpists in Tanzania, and encountered a possible banjo ancestor—the akonting—in Gambia.
In an interview, Fleck explained that his aggressive travel agenda was part of a strategy to circumvent his inner control freak. "By putting myself in a situation where I couldn't really be completely prepared, I was forced to dig deep into things that I do that I can't tell you where they come from. I have been pegged as a complicated guy, and so it's funny that I feel freer not being complicated in this setting."
This according to "Béla Fleck's Africa Project" by Banning Eyre (Guitar player August 2009).
Today is Fleck's 60th birthday! Above and below, excerpts from his award-winning film Throw down your heart.