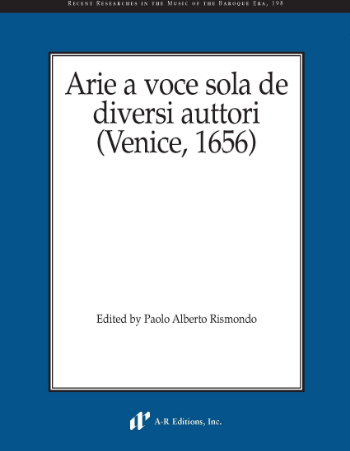 Issued by A-R Editions in 2018, Arie a voce sola de diversi auttori (Venice, 1656), a collection of secular monodies for voice and basso continuo, complements the edition of the contemporaneous sacred collection Sacra Corona (Venice, 1656), which A-R published in 2015. It contains short arias by various composers, some of whom had also contributed to Sacra Corona.
As in Sacra Corona, distinct Venetian and non-Venetian groups of composers can be identified within Arie a voce sola, and the printers, compilers, and dedicatees of both anthologies occupied similar social and economic milieus.
Arie a voce sola can be seen both as a continuation of the early seventeenth-century vogue for strophic arias, which were published in quantity in booklets during the first two decades of the century, and as the forerunner of the trend toward shorter operatic arias, observable in Venetian operas a few decades later.
Below, Maurizio Cazzati's Mi serpe nel petto, one of the arias in the collection.