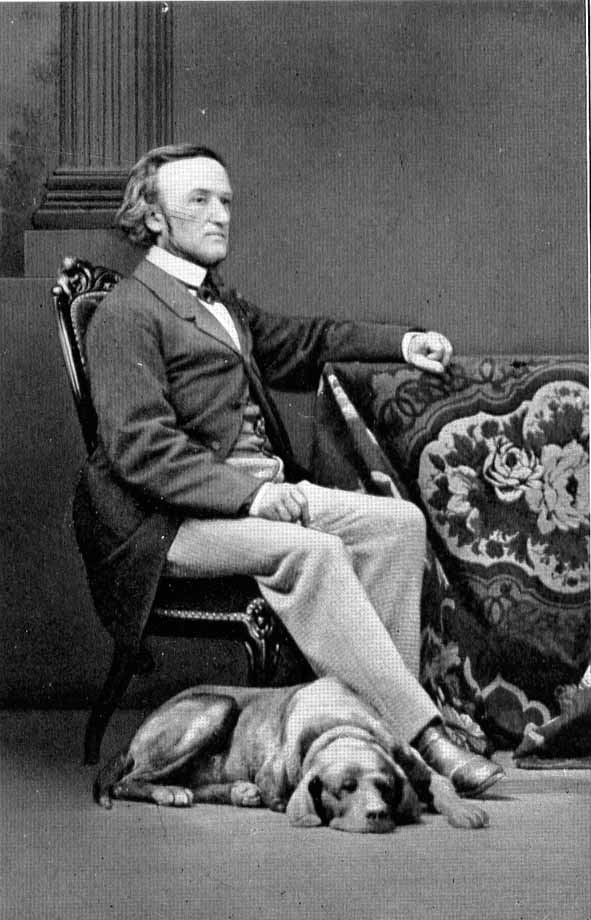 In 1879 Richard Wagner joined the growing movement in Germany opposing the cruel medical practices of animal experimentation with an open letter published in the Bayreuther Blätter.
His arguments for the pointlessness of these experiments were original; they followed from his experiences with traditional medicine and his well-developed critique of civilization. His contemporary allies, however, ignored these arguments and simply used the Wagner name.
The open letter led directly to Wagner's much-discussed essay Religion und Kunst, in which, among other things, he paints a horrific scenario of the unimpeded development of science and technology.
This according to "Richard Wagner als Gegner von Tierversuchen: Ein visionärer Zivilisationskritiker" by Ulrich Tröhler and Joachim Thiery (WagnerSpectrum XI/1 [2015] pp. 73–104). This journal, along with many others, is covered in our new RILM Abstracts of Music Literature with Full Text collection.
Above, the composer with his dog Pohl; below, no horses were annoyed during this performance.