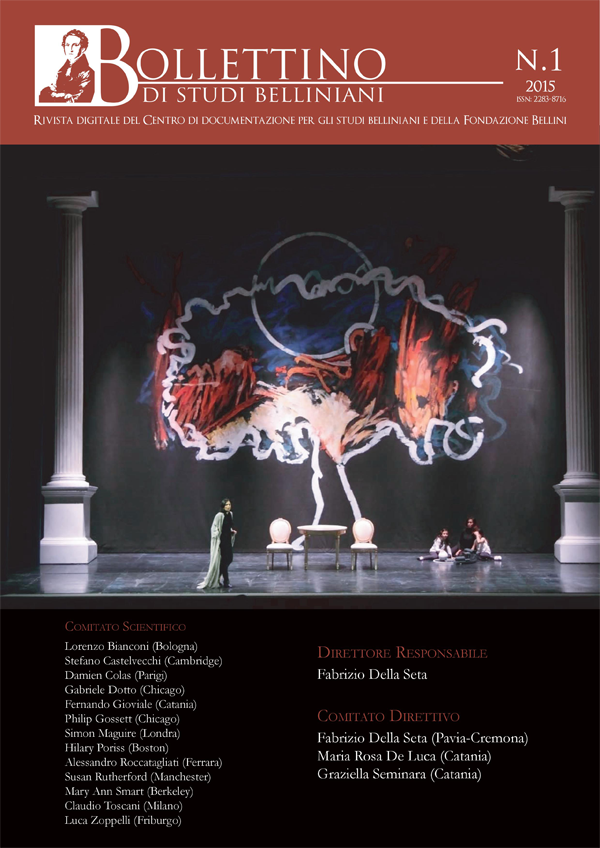 Launched in 2015 by the Università di Catania, Bollettino di studi belliniani is the digital journal of the Centro di documentazione per gli Studi Belliniani and the Fondazione Bellini.
The inaugural issue includes studies of the reception of Bellini's operas in 19th-century London, contextual discussions of aspects of Norma and La sonnambula, and a prospectus for a critical edition of the composer's correspondence.
Below, Maria Callas sings Casta diva from Norma.