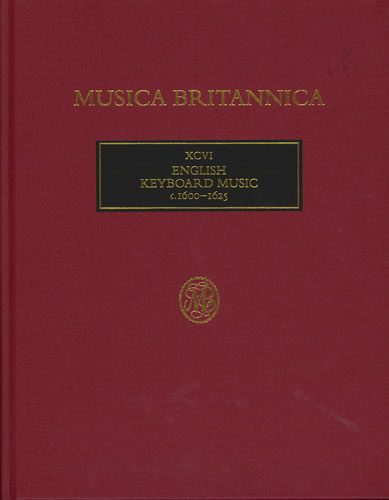 English keyboard music c.1600–1625, edited by Alan Brown (London: Stainer & Bell, 2014), presents works by anonymous and lesser-known composers of the period, drawn from 22 manuscripts that mostly also transmit music by William Byrd and other noted virginalists.
The edition includes the complete keyboard works of Nicholas Carleton, the surviving 20 "Miserere" canons by Thomas Woodson, and the anonymous Pretty ways for young beginners to look on, along with preludes, plainsong settings, voluntaries, dances, and character pieces.
Below, Carleton's A verse for two to play.