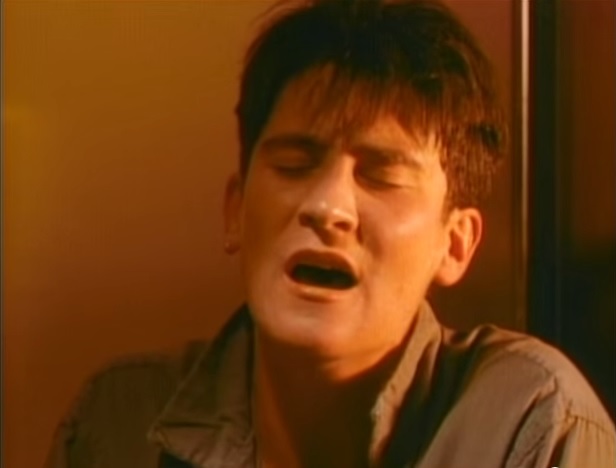 On this Valentine's Day let's look at how two ways of performing Cole Porter's So in love illustrate how musical language can be used strategically to represent and signify constructs of gender and power.
The customary torch-song presentation, as used in the 1953 Hollywood film version of Kiss me Kate directed by George Sidney, is a traditional patriarchal narrative; k.d. lang's 1991 video cover, by contrast, clearly defies traditional societal gender values.
This according to "Genre, gender, and convention revisited: k.d. lang's cover of Cole Porter's So in love" by Lori Burns (repercussions VII–VIII [spring–fall 1999–2000] pp. 299–325).
Above, a still from lang's video; below, Kathryn Grayson and Howard Keel in the 1953 film; further below, lang's version.