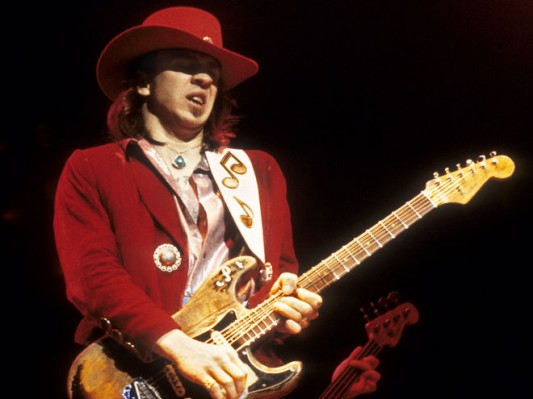 The roadhouse is an American institution—the little bar on the edge of town that comes alive when the sun comes down with back-to-basics roots music. Texas is the honorary home of roadhouse music, and Stevie Ray Vaughan was its uncrowned king.
Vaughan arrived in a blaze of guitar glory in the early 1980s, following on the trail of his Texas forebears from electric guitar pioneers like Eddie Durham and Charlie Christian to blues legends like T-Bone Walker, Freddie King, Albert Collins, and his own big brother Jimmie.
This according to Roadhouse blues: Stevie Ray Vaughan and Texas R&B by Hugh Gregory (San Francisco: Backbeat Books, 2003).
Today would have been Vaughan's 60th birthday! Below, live in 1982.
BONUS: One of his legendary Hendrix covers.