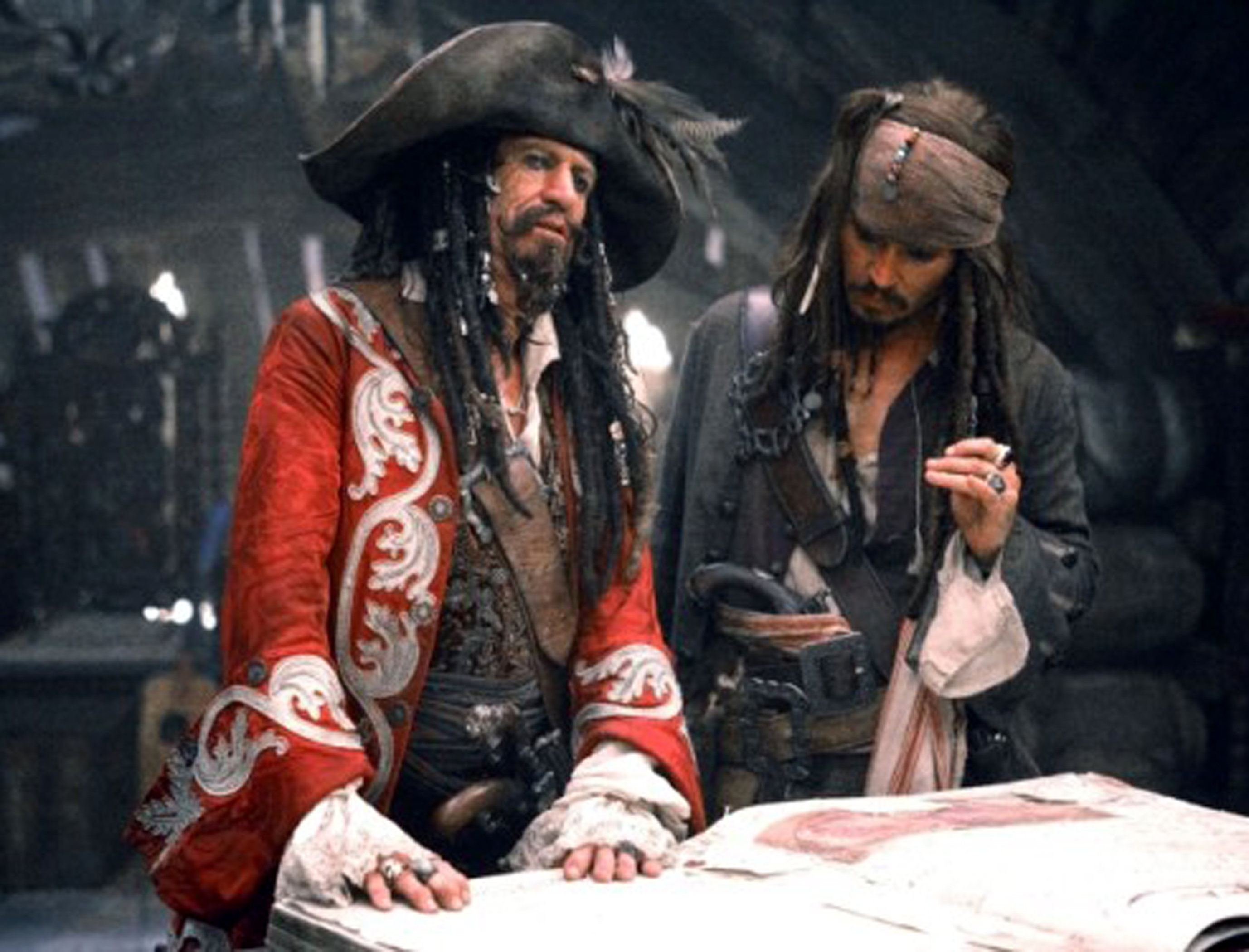 In 2007 Keith Richards joined the Pirates of the Caribbean franchise as Edward Teague, Pirate Lord of Madagascar. He was a natural choice for the role of Jack Sparrow's father since Johnny Depp, a longtime fan, had partially modeled his character on the legendary guitarist.
Asked whether he saw any similarity between the roles of rock star and pirate lord, Richards said "Actually, you could look at it like that. Both are ways to make a good dishonest living."
"The music business has never been any different. It's a pool of piranhas. You want to get in there? You better not be tasty."
This according to "Johnny Depp & Keith Richards: Pirates of the Caribbean's blood brothers" by David Wild (Rolling stone 1027 [31 May 2007]).
Today is Richards's 70th birthday! Below, Edward Teague comes to life.