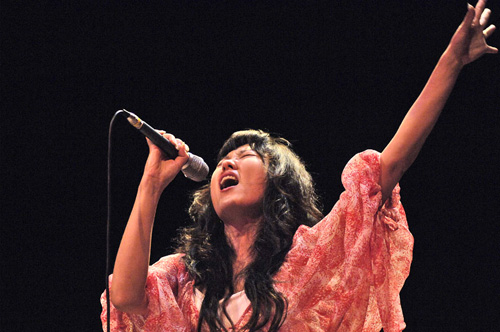 The music of the South Korean vocalist Na Yun-seon may be understood as challenging which sounds may be classified as jazz, and who may be included in its audiences.
Na may also be seen as negotiating the increasing freedom of jazz that stems from the proliferation of media globalization to imagine new interrelations between the political and economic hierarchies that influence the flow of such media objects. She thereby addresses a tension fundamental to the dynamics of globalization.
This according to "Jazz at large: Scapes and the imagination in the performances of Moses Molelekwa and Nah Youn-Sun" by Jan Harm Schutte (Jazz research journal IV/1 [May 2010] pp. 43–56). Below, Na's Calypso blues exemplifies some of the challenges that she proposes.
Related articles: