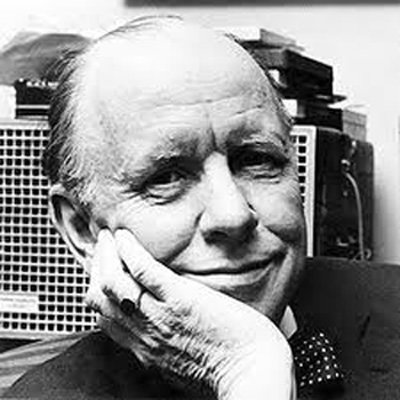 Known in Denmark and New York as The Jazz Baron because of his noble lineage, Timme Rosenkrantz (1911–1969) was a journalist, author, concert and record producer, broadcaster, and entrepreneur with a consuming passion for jazz and little head for business.
The first European journalist to cover the jazz scene in Harlem, he recorded jazz musicians in his midtown apartment, organized his own jazz band, and ran a record shop with his life companion, the journalist and singer Inez Cavanaugh.
A good friend of the jazz impresario John Hammond, Rosenkrantz became the James Boswell of the Harlem jazz scene. Duke Ellington, Art Tatum, Coleman Hawkins, Billie Holiday—there wasn't a New York jazz musician unknown to "Honeysuckle Rosenkrantz", as he was christened by Fats Waller.
This according to Harlem jazz adventures: A European baron's memoir, 1934-1969 (Lanham: Scarecrow Press, 2012). Below, a 1968 recording by Rosenkrantz of Cavanaugh accompanied by Mary Lou Williams, with photographs from his collection.
Related article: John Abbott, jazz photographer