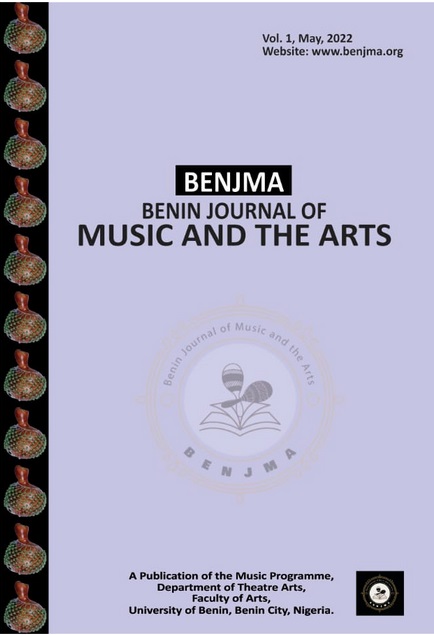 In 2022 the Music Programme of the Department of Theatre Arts at the University of Benin (Benin City, Nigeria) launched Benin Journal of Music and the Arts (BENJMA), an open-access online publication that is also available in complimentary print versions.
BENJMA is designed to publish at least one annual issue, and to undertake the publication of special issues when the need arises. The journal publishes well-researched scholarly articles in music and the arts to promote scholarship and support the dissemination of research findings at local and global levels, providing a forum for discourses on historical, contemporary, and evolving subjects. It aims to serve as a basis for the formation of future perspectives, the making of impactful predictions, and the galvanization of developmental ideas. 
BENJMA's editors and reviewers have a wealth of experience in various areas of music and the arts, and the journal is open to any thematic area.
Below, excerpts from the Yorùbá ìbejì festival, the subject of an article in the inaugural issue.