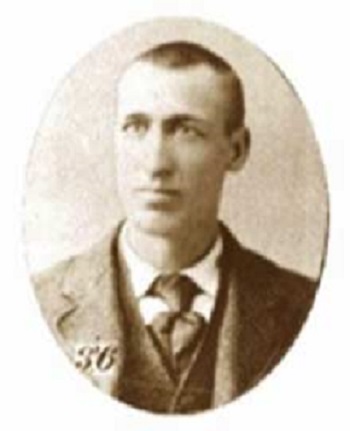 On 29 April 1900 the engineer John Luther "Casey" Jones died in the wreck of the Illinois Central's Cannonball, the fast passenger express from Chicago to New Orleans. No one else was killed or even seriously injured in the accident, a fact generally ascribed to Jones's skillful but self-sacrificing actions.
The myriad versions of the song commemorating this incident—formally known as The ballad of Casey Jones—stand at the crossroads of the African American and Anglo-American ballad traditions.
Nine years after Jones's death, Casey Jones (The brave engineer), a vaudeville song by T.L. Seibert and E. Newton, became widely popular. It is generally accepted that Seibert and Newton based it on a song that they had heard among African Americans in New Orleans, which had been composed by Wallace Saunders—a Black roundhouse man who knew Jones personally. "Wallace had a gift for improvising ballads as he labored at wiping engines or shoveling coal" one source reported. "He would sing in rhythm with his muscular activity; and one of his creations, as innumerable witnesses agreed, was the original version of Casey Jones."
Turning a song deeply rooted in African American traditions into a popular hit involved merging its attributes with those of Anglo-American broadside ballads, which were more characterized by a semi-journalistic recounting of events than by verses extemporaneously arranged around an underlying narrative. Over time, the traditional and popular versions naturally influenced each other, resulting in an uncommonly rich demonstration of pop and folk interactions.
This according to "Casey Jones: At the crossroads of two ballad traditions" by Norm Cohen (Western folklore XXXII/2 [April 1973] 77–103; RILM Abstracts of Music Literature 1973-2351).
Today is Casey Jones's 160th birthday! Above, CaseyJonesPortrait (public domain); below, a performance by Furry Lewis, who first recorded the song in 1928, followed by Johnny Cash's classic recording.