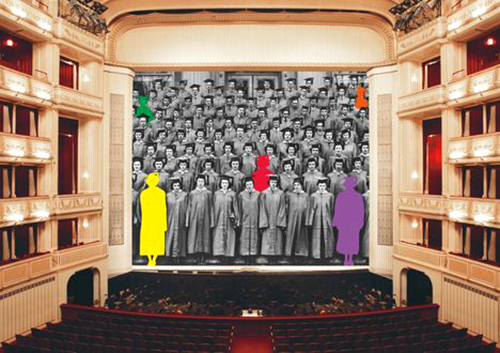 The Wiener Staatsoper has conceived of its stage curtain as an exhibition space for a museum-in-progress.
Every year since 1998 its safety curtain, which measures 176 meters square, has been used as an exhibition space for a large-format artwork by a contemporary artist. The series has represented a symbolic interface between performance and visual arts, and creates a link between historical questions and contemporary ways to address them.
This according to Curtain/Vorhang by Kaspar Mühlemann Hartl (Wien: Verlag für moderne Kunst, 2017). All of the curtains in the series may be viewed here.
Above, Graduation by John Baldessari, the curtain for the 2017–2018 season. Below, a brief video provides the curtain's context.