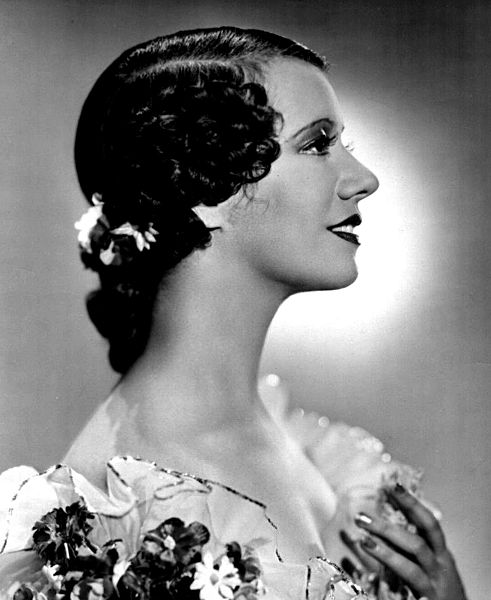 Writing in 1955, a colleague recalled Lily Pons's 1931 Metropolitan Opera debut:
"If all goes well on the first night of a new career in America, 'a new Pope has been chosen', as an old saying goes. Lily was a success and remained one."
"In Lucia, though her age was something on the order of 30, she looked like a teenager. It was rumored that she was only 18; she was so dainty, petite, and graceful that everyone was willing to believe it."
"For the first time in history a French coloratura had conquered America, and the novelty of it seemed to please everyone. Lily became their favorite toy, their baby doll, replete with Jaguars, Siamese cats, or Tibetan dogs with jeweled leashes accompanying her everywhere, like the descendant of some Grand Lama."
This according to "Coloraturas at the Metropolitan" by Giacomo Lauri-Volpi, reprinted in Lily Pons: A centennial portrait (Portland: Amadeus, 1999, pp. 38–45).
Today is Pons's 120th birthday! Above, a publicity shot from 1935; below, performing Où va la jeune Hindoue? (popularly known as Bell song), one of Pons's signature arias.