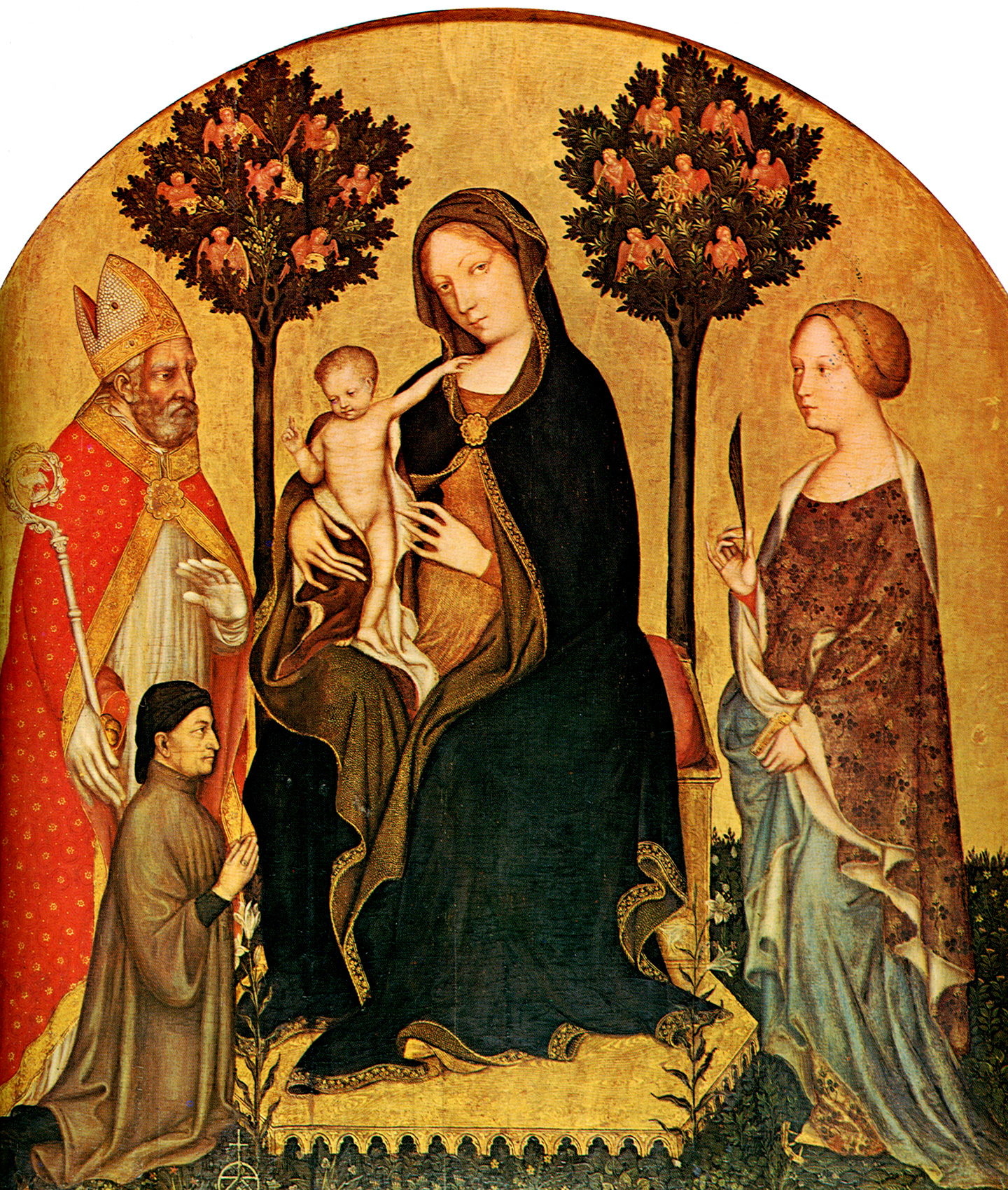 Angelic concerts were an extremely popular motive in late medieval European painting. Music-making, singing, or dancing angels co-created an aura of beauty, happiness, and harmony that artistic tradition associated primarily with the figure of Mary. The nascent tradition was taken up by Gentile da Fabriano (ca. 1370–1427), who created an original vision of the Heavens filled with sweet unearthly music, reigned over by the Mother of God.
The most interesting is Gentile's first work, painted around 1395 (Berlin, Staatliche Museen, Gemäldegalerie), which depicts Mary with her Child on a throne. There are two lilies, one on each side, and in the background are two trees hiding pink angels who hold musical instruments gleaming with gold light. The bird-like angels in the foliage are a visual reference for the poetic metaphor of birdsong as an earthly manifestation of Heaven's angelic songs in eternal praise of Mary.
This according to "Bird-like angels making music in Mary's garden: Gentile da Fabriano's Madonna and child with saints" by Sławomira Żerańska-Kominek (Music in art XXXVI/1–2 [2012] pp. 177–190).
Above, the painting in question (click to enlarge); below, music by Francesco Landini accompanies a sequence of Fabriano's paintings, including this one.