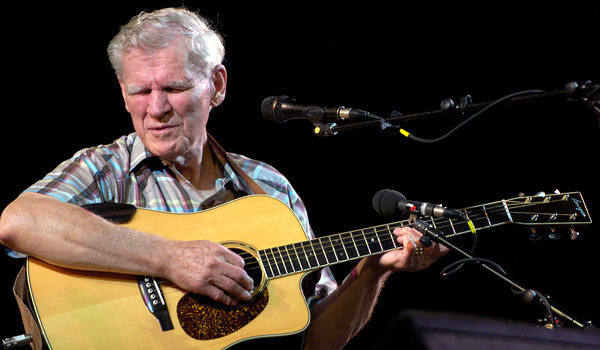 When David Holt asked Doc Watson to write an autobiography, he declined. Holt then said "What if you just tell your stories? I can ask you questions and we can record it and you can tell your stories yourself."
Watson agreed, and in 2002 they released Legacy, a three-CD set that comprises an oral memoir by the country music legend; it won the Grammy for Best Traditional Folk Album the next year.
This according to "Doc Watson and David Holt" by Carol Mallet Rifkin (Acoustic guitar XXII/6:228 [December 2011; online only]).
Today would have been Doc Watson's 90th birthday! Below, Watson and Holt perform together in 2007.