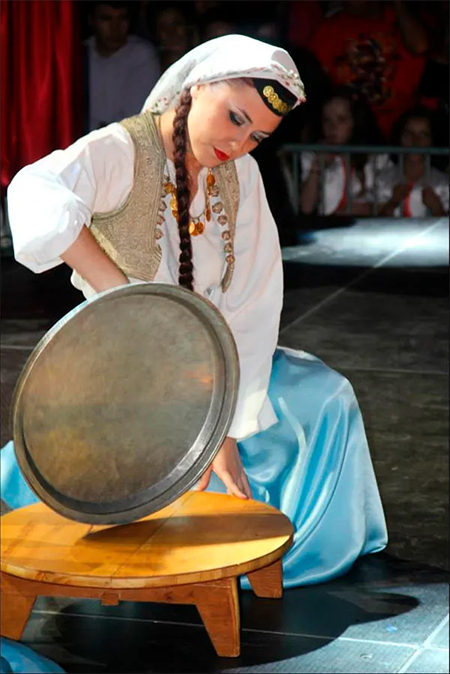 Singing by the pan, a women's folk tradition known as tepsijanje ("panning"), was documented in Bosnia and Herzegovina during the Ottoman period.
Recent research has shown that tepsijanje is still popular, especially with Muslim and Roman Catholic populations in Bosnia and Herzegovina. It is a rare example of a nonmusical object—in this case, a cooking pan—functioning as a musical instrument.
This according to "Examples of an interesting practice: Singing along the pan" by Jasmina Talam, an essay included in Studia instrumentorum musicae popularis. II (Münster: Monsenstein und Vannerdat, 2011 251–56; RILM Abstracts of Music Literature 2011-49486).
Below, an example from a folkloric performance.