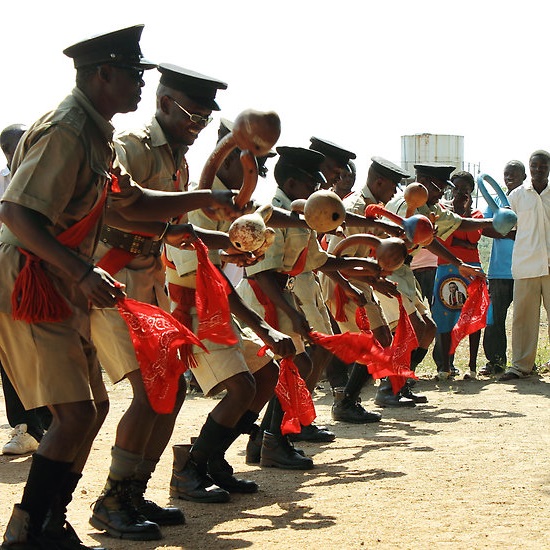 Performed by Tonga men and boys in Malawi, malipenga involves competitive teams organized in a quasi-military hierarchy—titles include sergeant, captain, and kingi as well as doctor and nurse—dancing in rows and columns and wearing modified European costumes.
Rather than simply viewing it as a product of colonialism, malipenga should be understood in terms of the dynamic nature of ngoma traditions, an ongoing cultural feature that has survived the disruptions of the colonial period.
This according to "Putting colonialism into perspective: Cultural history and the case of malipenga ngoma in Malawi" by Lisa Gilman, an essay included in Mashindano! Competitive music performance in East Africa (Dar es Salaam: Mkuki na Nyota, 2000, pp. 321–345; RILM Abstracts of Music Literature 2000-8791). Below, an example from 2018.