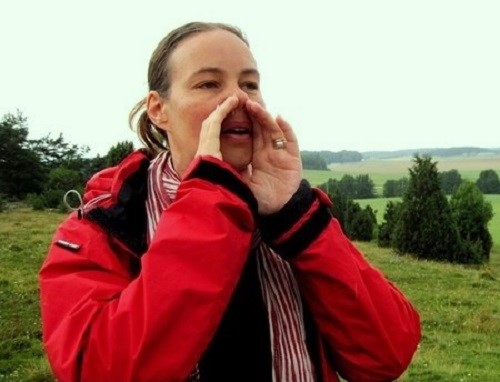 In some Scandinavian regions, cows, sheep, and goats are taken up to mountain and forest pastures for summer grazing. Since the Middle Ages, such seasonal settlements have been vitally important in these barren regions, where the cultivated land around the villages is far too limited to feed even the human population.
The herding is women's work. The music associated with herding is multifunctional, serving to call, lead, or keep the livestock together, as well as driving away predators and communicating with other herders; it may involve playing traditional horns or singing.
The grazing areas are vast, so the music must travel long distances—up to three or four kilometers, sometimes through deep forests. The singing style, known as kulning, has an instrumental timbre, a sharp attack, and a piercing, almost vibrato-free sound, often very loud and at unusually high pitches—an unconventional use of the voice that contradicts what is recommended in traditional Western voice training.
The structure of the vocal music is very flexible, combining parlando-like speech-song with improvised words, sharp calls, and real song phrases, all in free rhythm and richly decorated with melismas. While it is efficient, it is much more elaborate than its practical functions require, and aesthetic qualities are deemed important to both the singers and their distant listeners.
This according to "Voice physiology and ethnomusicology: Physiological and acoustical studies of the Swedish herding song" by Anna Johnson (Yearbook for traditional music XVI [1984] 42–66); RILM Abstrcts of Music Literature 1984-4375).
Below, recordings made in Sweden in 1963.
More articles about music and animals are here.