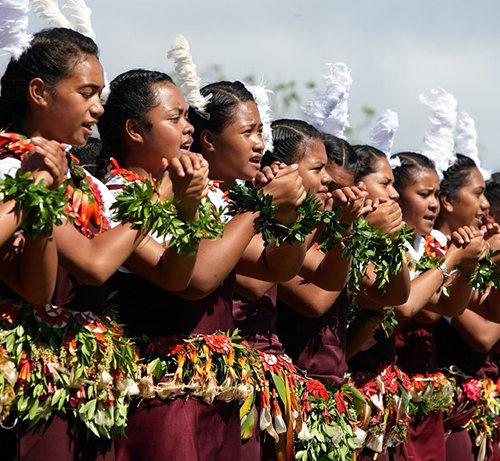 Tongan lakalaka is an art form in which poetry, music, movement, scent, and dress coalesce into sociopolitical theatrical events.
Knowledge of Tongan politics, culture, history, and shared values is required for fully understanding lakalaka. This communicative competence makes it possible to decode and make sense of the processes and products of this cultural form, in which human bodies move in time and space according to cultural conventions and aesthetic systems of the Tongan people.
Individuals decode the discourses according to their backgrounds and understandings of particular performances as well as their own mental and emotional states at the time. For a viewer to respond, knowledge of movement conventions and dress is not sufficient; only through communicative competence can dance and dress reveal meaning as a sociopolitical discourse.
This according to "Dance and dress as sociopolitical discourse" by Adrienne L. Kaeppler, an essay included in Proceedings of the 17th symposium of the Study Group on Ethnochoreology (Nafplion: Peloponnīsiakó Laografikó Idryma, 1994 45-52; RILM Abstracts of Music Literature 1994-2706).
Below, a performance from 2009.