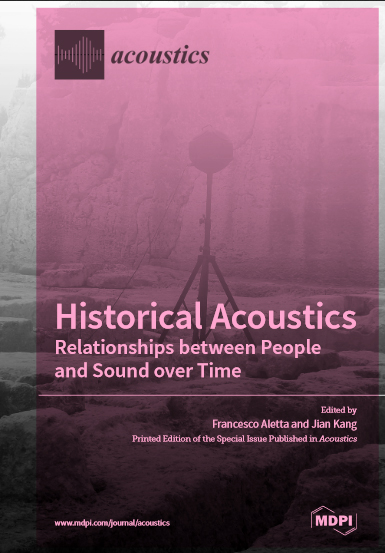 In 2019 Multidisciplinary Digital Publishing Institute (MDPI) launched Acoustics (ISSN 2624-599X), a peer-reviewed journal of acoustic science and engineering.
Being open-access and available online, it is able to offer excellent visibility and a fast processing time from submission to publication. The journal aims to provide an interdisciplinary forum to showcase state-of-the-art research challenges.
There is no restriction on the length of papers or charge for extra colors, etc. Electronic files supplying details of calculations and experimental procedures as well as sound files can be deposited as supplementary materials.
Above, the cover of the inaugural number; below, Paphos theater, one of the acoustical environments discussed in the issue (RILM Abstracts of Music Literature 2019-5509).