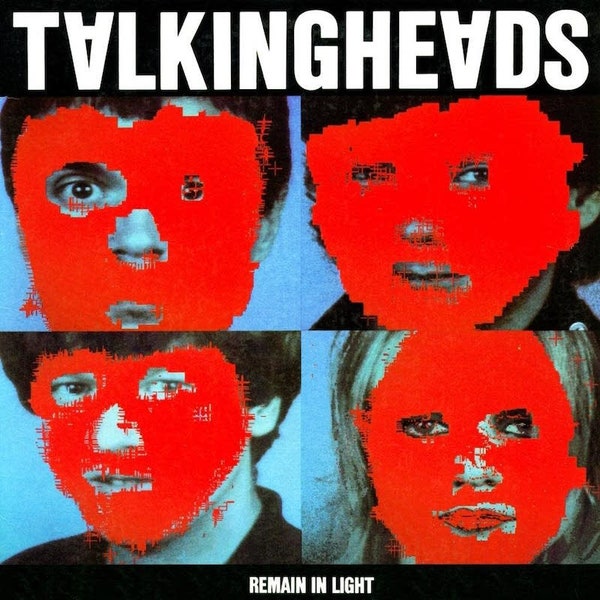 On their first three albums, Talking Heads made anxious, self-aware art-punk with enough pop appeal to notch a couple of minor hits and edge toward the mainstream. Their landmark fourth album, Remain in light, was a radical departure that nevertheless felt like a continuation of and improvement on everything that had come before.
The album was born in a recording studio, where the group arrived song-less and ready to jam. This communal approach was curious, given that they had typically brought in nearly finished compositions. The producer, Brian Eno, constructed the tracks by looping rhythmic sections and layering instrumentation—a method that initially left the group's frontman, David Byrne, unsure of how or what to sing.
Written and recorded mostly after the instrumentalists left the studio, Byrne's songs have a freeform, impressionistic, cut-and-paste quality; but even so, Remain in light is a record with very recognizable—and very Talking Heads—themes of alienation and the search for identity.
This according to "Talking Heads' Remain in light at 35" by Kenneth Partridge (Billboard 8 October 2015; RILM Abstracts of Music Literature 2015-85008).
Remain in light was released 40 years ago today! Below, the full album.