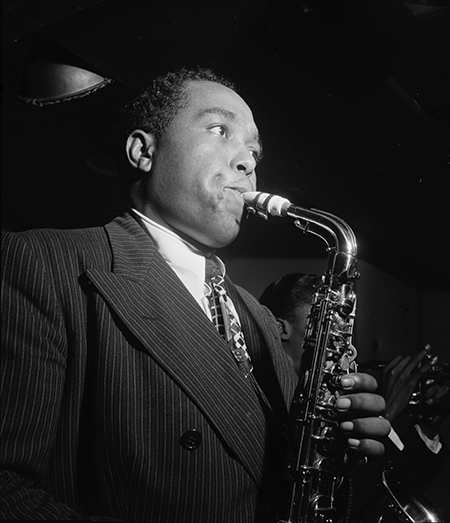 Charlie Parker's three improvisatory choruses in Parker's mood (1948) can be viewed as one statement; the first is introductory, the second climactic, and the third provides a summary by repeating previous material.
Analyzed as a Schenkerian series of layers, the piece progresses in complexity from the background to the foreground. Parker's palette of resources includes the blues scale, stock blues melodic figures, bebop-style scale runs, arpeggiated figures derived from substitute progressions, idiosyncratic articulation, and a historic tradition of improvisation.
This according to "Parker's mood revisited" by Kwatei Jones-Quartey (Annual review of jazz studies X [1999] 221–35; RILM Abstracts of Music Literature 1999-13483.
Today is Charlier Parker's 100th birthday! Below, the recording in question.