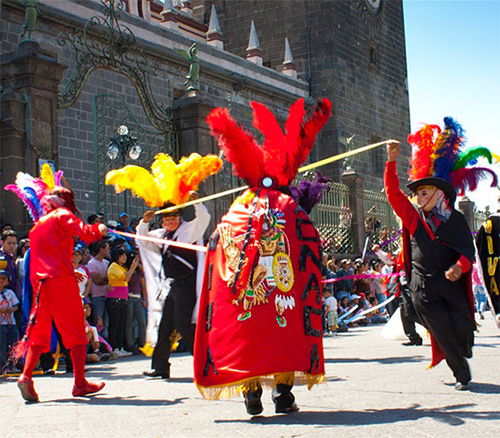 Cinco de Mayo (May 5, the date of the Mexican Army's 1862 victory over the French Empire at the Battle of Puebla) is celebrated in several countries outside of Mexico—not least in the U.S., where it is widely considered an occasion to eat Mexican food and drink margaritas. But in Mexico itself, the state of Puebla, where the battle occurred, is the principal place that celebrates the holiday.
The city of Puebla hosts the largest festival, which includes a massive parade and a re-enactment of the battle involving hundreds of locals dressed as French and Mexican soldiers. After the Mexican troops win, the celebration continues with music, dancing, and food.
This according to "How people actually celebrate Cinco de Mayo in Mexico" by Talia Avakian (Business insider 30 April 2015).
Below, Puebla's Cinco de Mayo parade in 2019.